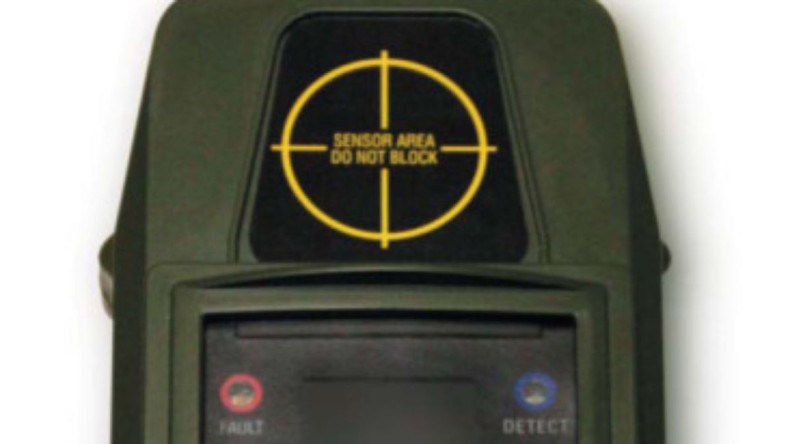 Over 50 law enforcement agencies have equipped its officers with a device that allows them to detect motion in a home. Officers can press the Range-R against a wall and detect motion on the other side. The Range-R can detect motion so slight that it will indicate that you are inside a home simply by the motion of your breathing from up to 50 feet away.
L-3 Communications, the company that sells the Range-R, has sold 200 of these devices for $6,000 each. The SEC reports that L-3 has earned over $4.3 billion in profit between 2009 and 2013. U.S. Federal Marshalls have bought $180,000 worth of Range-R devices.
The Range-R primarily sell itself as a product that can be used by search and rescue teams, firefighters, and law enforcement officers. For instance, officers can better prepare to raid a home by identifying that they can expect somebody inside.
However, the use of such devices has raised privacy concerns.
Officers in Denver used the Range-R to find out that a parole violator was in a home. Judges in a federal appeals court ruled that the use of such a device to search the inside of a home without a warrant "poses grave Fourth Amendment questions."

Contrary to reports alleging that an agreement has been made for a mega-fight between undefeated boxer Floyd Mayweather and Manny Pacquiao, Mr. Mayweather told a reporter at the NBA All-Star game that neither him or Pacquiao has agreed to fight. [...]

A teenager from Pittsburgh shot a 16-year old classmate in the face and took a selfie with the dead body, the Pittsburgh Tribune Review reported. The selfie is being used as evidence to charge him with the murder, according to court documents. Maxwell [...]

An Oregon State University library that's used by 30,000 students each week was the scene for an amateur solo adult movie filmed by a 19 year old former student. Kendra Sunderland filmed a 17-minute video of herself stripping off some of her clothes [...]